Nightmare Alley (1947): A Grim & Unique Noir Gem
Something dark, twisted, but great to close out #Noirvember? This is your ticket.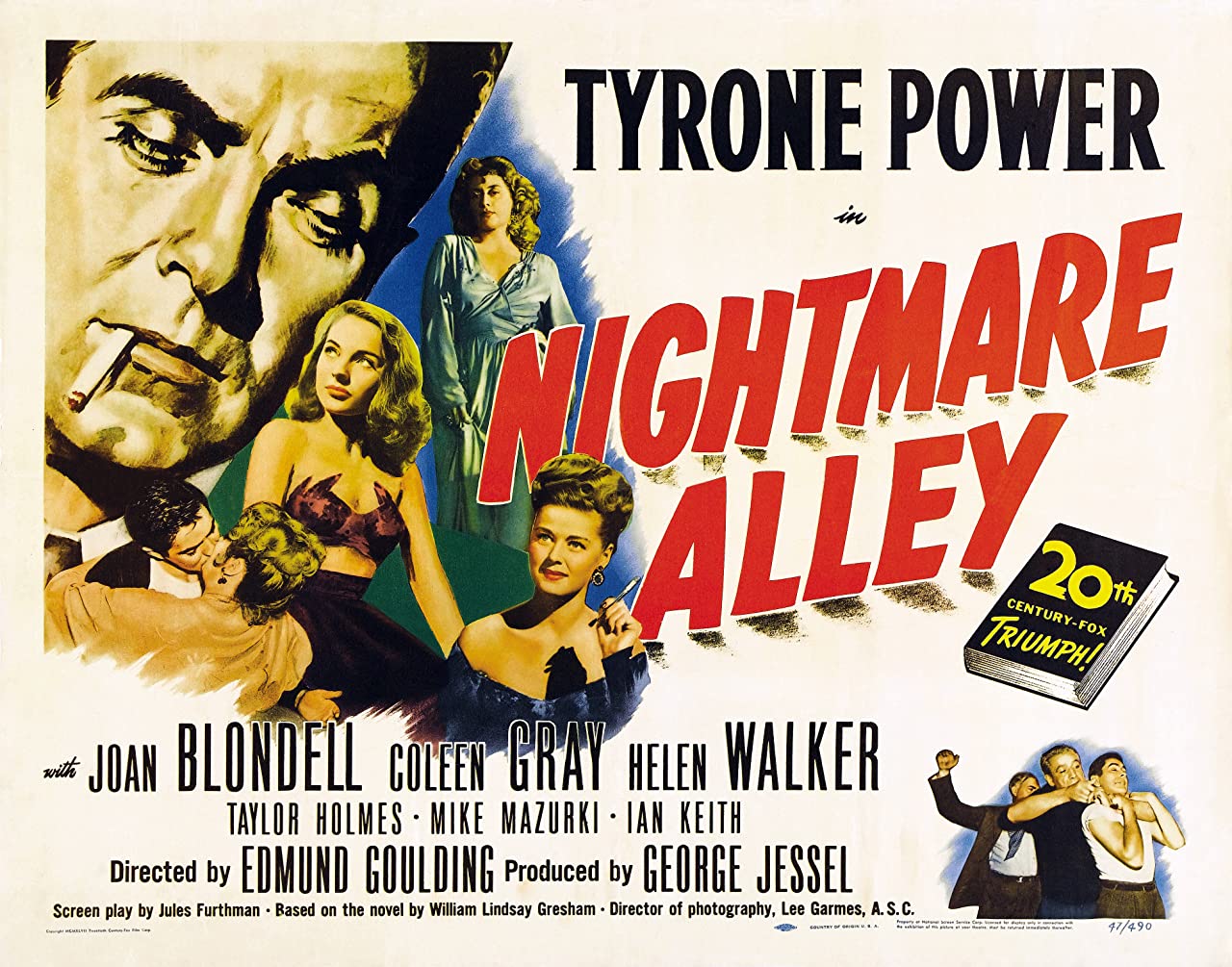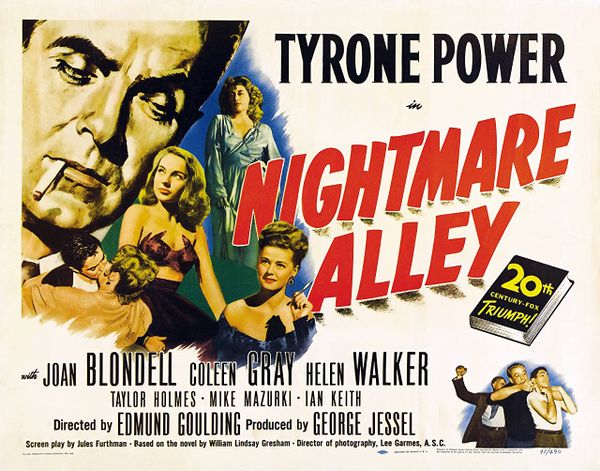 This year is the first time I noticed #Noirvember trending on social media platforms with strong film followings, like Letterboxd and Twitter. I have a soft spot for the genre, so I lined up a handful of classic film noirs that I'd never got round to watching, and made my way through them early in the month.
My interest tapered off, finding each disappointing in different ways — not living up to what I imagined, even if they are featured near the top of most "greatest noirs of all time" lists. Some seemed stilted, forced, or emotionally empty. Too boxed in to their genre conventions, maybe. I won't list the titles for fear of merciless onslaught from cineastes with a love of hardboiled fiction and a grudge to settle, but they were big ones. Even the noirs I could appreciate as great films weren't hitting the spot. It happens.
Part of the problem is that when I think of noir, the two films that spring to mind are The Third Man (1949) and Casablanca (1942) (some argue against the latter being included in the genre, but for me, any black & white movie made around the time of WW2, making use of low-key lighting, and — crucially — infused with a deep and weary cynicism, is noir). Those are two of my all-time favourite movies. They can stand shoulder to shoulder with any other movie ever made, in any genre. Nothing will ever compare to them.
Abandoning the idea of discovering a mythical third noir masterpiece (I think Touch of Evil comes about as close as possible, as an aside, but I'm already familiar with it), I took another run through "top noir" lists later in the month. Nightmare Alley (1947) jumped out.
It sounds like a 1980s horror film that fell through time and landed in the late 1940s post-war rubble as a black and white… dark crime story in a circus carnival?