The French Dispatch (2021): A Movie Review
Wes Anderson's new movie, an anthology of three stories, goes for broke and makes things work (with narrative excesses).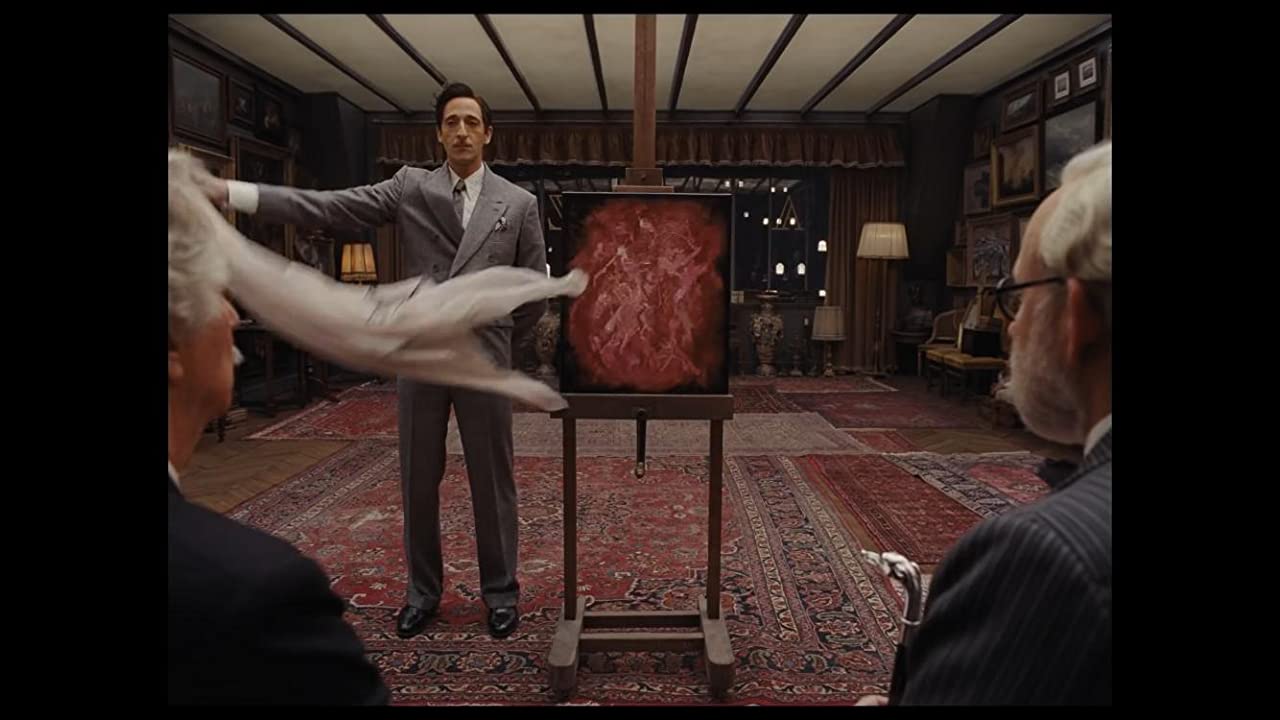 Wes Anderon has been making movies for long enough that, unless there's a lot of buzz saying otherwise, new releases are taken as a known quantity. Fans turn up, and the large part of the viewing public decides whether to go see them based largely on past work. Directors with such longevity — he's been a recognisable part of movie culture for more than twenty years — reach a point where their work gets taken for granted.
The French Dispatch doesn't break with Anderson's established style, or take left turns away from it. Neither is it a watered down or less inspired version of what he's done before. It takes sure-footed right turns into what he is known for, leaning heavily into quirky literary flamboyance, comical eccentricity, and fabulous visual flair. To pull this off without feeling played out, which I think the movie does (with some reservations), shows mastery of the singular style Anderson created.
If you don't like this style, The French Dispatch isn't going to change your mind. Actually, it might drive you crazy. If you do, it echoes  The Royal Tenenbaums (2001) more than anything he's done since, and it sits pretty comfortably next to his best work — though it's a bit overloaded, and the "story anthology" structure makes it less accessible than say The Darjeeling Limited (2007). You could draw parallels with the Coen brothers' The Ballad of Buster Scruggs (2018) — as good as it is, it's probably not the first film you'd mention introducing someone to his filmography.
The story tells of a literary publication set in a fictional town in France (French is rarely spoken, and when it is it's more for stylistic effect), selling magazines in print at newsstands and seeming like an imaginative and exaggerated version of The New Yorker (which Wes Anderson is an avid reader of). After the untimely demise of its prognosticating and self-important editor, the editorial team prepares a special edition to showcase their three best stories of the decade, after which the publication is to be "immediately liquidated."
The stories are typically off-beat and whimsical: a deranged artist imprisoned for murder and in love with his prison warden; culturally formative and existentially ponderous student protests; and a kidnapping resolved with help from a renown chef who puts his culinary skills to good use. The movie is structured as a story anthology, cutting between these tales and the editorial team as they prepare their final edition. It sounds like the blueprint story all Wes Anderson movies have sprung from, and that's pretty much how it plays, too. It takes all things "Wes Anderson" and runs with them.
The film is visually delightful and exactingly rendered. It amps up a familiar style but avoids feeling like a self-parody — it's dialled up in areas and toned down in others to maintain a balance that is bold and at the edges of being too much, but works. It cuts between black & white sequences (which help create a balance) and sets full of warm pastel colours, vibrant highlight bursts, playful compositions, and dreamy, drifting ash flakes through French town streets.
Every time I see a Wes Anderson film part of me anticipates his style feeling worn out through sheer repetition. In fact, I found this a welcome return to something I realised I hadn't seen in quite a while (his last live action film, The Grand Budapest Hotel (2014), was seven years ago already). It's a refreshing contrast to other movies out there, and a reminder that, as "big" as Anderson's style is, it is executed with a keen eye and superb artistic sensibility.
The "artist in prison" story features an exchange to the effect that a good modern artist is one who could draw conventional subjects perfectly well, but chooses to paint abstract subjects instead. There's an easy comparison to make with Anderson here, who choses to make movies in such an unconventional fashion when he could make things easier on himself and tell his stories without trying to put magic and quirkiness into every frame rendered and word spoken. The fact his aesthetic has never been replicated successfully by others, and that he keeps finding fresh expressions of it after so many years, gives the comparison merit.
Benicio Del Toro, supplementing the long list of recurrent cast members, turns in a strong performance as Moses Rosenthaler, an artist imprisoned for beheading two bartenders, who he assures his parole judge "had it coming." Moses is in love with his prison warden, Simone, at once matriarchal and open-minded, and played brilliantly by Léa Seydoux. She is muse for the modern art Moses creates and sells behind bars.
Del Toro surprises by how well-suited he is to perform in Anderson's world, playing unpredictable and gentle eccentricity with a wry humour. He helps make Moses Rosenthaler a stand-out in the history of Wes Anderson characters.
The two other stories, of student protests and a kidnapping, also have stand out moments that leave a vivid and comical impression. Each one brings a slightly different tone and approach to the whole. Put together, they form something close to harmony, and help make a very dense and busy plot consumable. The film is (knowingly) excessive and indulgent, but you never get stuck in any one place for long.
All the parts that make up this movie — and there so many of them it does work to its detriment, making things over-packed — are put together as if only to create a few moments that manage to grab the viewer, shake them out of the slumber of everyday life, and force them to see something with a bit more magic, humour, and liveliness. To remind them of a playful spirit that gets lost under the weight of mundane tasks and duties of life outside of the movie theatre. This seems, more or less, like Wes Anderson's mission statement: to show brighter alternate realities and inventive possibility hidden in life that we might be missing.
The sign that The French Dispatch works is simply walking out the theatre and seeing your surroundings through more curious and interested eyes.
---
James Lanternman writes movie reviews, fiction, essays, and moonlit thoughts. Reach him at [email protected].
Previously… Lost dream